Frequently Asked Questions
---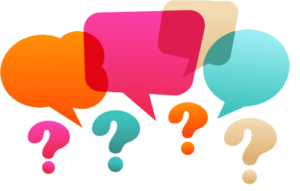 How do I get an Estimate for Services?
Go to the Get An Estimate page to the left of this screen. All estimates must go through our system so that our estimator can customize your pricing, integrating all of the relevant information that is on our Request Form. Once you have filled out the form, estimates are sent out promptly.
Who will be in my home?
We do our best to provide you with the same friendly maid at each visit. If your regular maid is unavailable we will send another professionally trained maid. Rest assured all of our maids are great and thoroughly trained. All staff are reference and background checked and trained to the Maid in Katy standards.
What are your normal working hours?
Office hours are 8 a.m. to 4 p.m. Monday through Friday
Closed: Saturday, Sunday and major holidays
For Cleaning visits we  have 2 standard arrival windows: (Monday through Friday)
Mornings with arrival window of  between 7:30 a.m. to 8:30 a.m.
Afternoons with arrival window of between 11 a.m. and 1 p.m.
Our office will contact you if your maid will arrive outside of the above arrival windows.
Do I have to be home?
While we are happy to have you there on cleaning day it is not necessary. In fact, most of our clients are not home during cleaning hours. We will provide you with a form during booking so that you can let us know how our staff will gain entry to your home on cleaning day.
Can I schedule other maintenance or services on Cleaning Day?
We ask that you schedule other services and maintenance on a day when you will be available to direct those services. Carpet cleaning, painting or other maintenance is generally best scheduled at a different time than your cleaning to ensure that each service provider can give your home the attention that it deserves.
What if cleaning day falls on a holiday?
We will make every effort to reschedule your clean if it falls on a holiday. We do this well in advance to the satisfaction of the client. If no arrangements are made, we will revisit on your next scheduled cleaning day. Maid In Katy observes the following holiday schedule:
New Year Day,
Memorial Day,
Independence Day
Labor Day
Thanksgiving Day and the day after
Christmas Eve and Christmas Day
Should you have special holidays that you do not want us to clean or that you need to reschedule, please give us at least 48 hours notice
What about cancellations or skipping a recurring visit?
We understand that life happens and there may be times that you must cancel services or skip a cleaning.  Please give us 48 hours notice for all non emergency skips or cancels to avoid additional charges.
Maids that have already arrived to the visit but are locked out or refused entry – full charges for the visit apply..
What if I need to change the day of cleaning?
Please give us 48 hours notice for all non emergency reschedules.  We will do our very best to accommodate your schedule.
What about Pets?
Maid In Katy loves pets!  Please let us know how we can make cleaning day stress free for your pets. If your pet has tendencies toward aggression, we will ask that your furry family member put in a safe place during your cleaning visit.
What if I have things I do not want cleaned?
We request that you please put away items that are irreplaceable. This ensures that your items remain safe while we clean. Be sure to let us know if there are fixtures in your home that you do not want touched or if you have loose shelving, loose blinds, etc. We will write this in your file and take care to work around those items.
Do I have to do anything before cleaning day?
We want cleaning day to be easy for you. Ensuring these task are completed before your maid arrives helps us to be efficient and keep your pricing accurate:
Ensuring dishes are put away
Ensuring clothes and toys are put away
Putting away irreplaceable items
What do I need to supply?
Maid In Katy supplies everything needed to make your home sparkle! We do ask that you keep a supply of paper towels as well as garbage liners for bathrooms and kitchen so that we can replace those when removing trash. If you have a step stool let us know if we can use it.
If you have special cleaning supplies or equipment you would prefer we use this will need to be discussed with the office before our maids are authorized to use them.  Please call or email us to discuss if you have special products or equipment you would like for us to use in place of the ones we provide.
How do I pay for services?
Upon booking, a credit/debit card on file is required.  Charges are run immediately following services.
What if I want an add on service?
Our request form allows for one time services to request an add on during the estimate and booking phase.
Recurring clients should email, text or call the office with as much advance notice as possible, so that we can ensure your maid has the time required to complete that add on at your next visit.