Frequently Asked Questions
---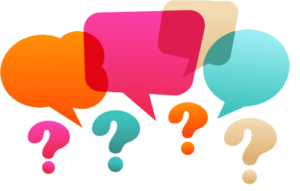 Who will be in my home?
We do our best to provide you with the same friendly cleaning team at each visit. If your regular team is unavailable we will send another of our teams in their place. Rest assured all of our teams are great and thoroughly trained. All staff are reference and background checked and trained to the Maid in Katy standards.
What are your normal working hours?
Currently our working hours are Monday through Friday 8 a.m. to 5 p.m. If you require times outside of our normal working hours, please contact us! We may be able to help.
Do I have to be home?
While we are happy to have you there on cleaning day it is not necessary. In fact, most of our clients are not home during cleaning hours. We are happy to obtain a key from you (Kept under lock and key at all times other than during your cleaning) or you can give us special instructions for entering your home on cleaning day. We leave the premise safe and secure upon arrival and departure. If for any reason we are unable to enter your home (forgot to leave key, security system changed, etc) there will be a $25 trip fee assessed.
Can I schedule other maintenance or services on Cleaning Day?
We ask that you schedule other services and maintenance on a day when you will be available to direct those services. Carpet cleaning, painting or other maintenance is generally best scheduled at a different time than your cleaning to ensure that each service provider can give your home the attention that it deserves.
What if cleaning day falls on a holiday?
We will make every effort to reschedule your clean if it falls on a holiday. We do this well in advance to the satisfaction of the client. If no arrangements are made, we will revisit on your next scheduled cleaning day. Maid In Katy observes the following holiday schedule: New Year Day, Memorial Day, Independence Day, Labor Day, Thanksgiving Day and the day after, Christmas Eve and Christmas Day. Should you have special holidays that you do not want us to clean or that you need to reschedule, please give us as much advanced notice as possible.
What about cancellations?
We understand that life happens and there may be times that you must cancel. Please do your best to notify us 24 hours in advance if you need to cancel. Early morning cancellations are fine if necessary. Please notify us by telephone call at 281-610-1534. We may not check email shortly before a visit. If we arrive at your house to clean, however and are turned away, we do charge a trip charge of $25. Excessive cancellations may incur extra expense on the next cleaning due to the extra time needed to "catch up" on duties that were missed during the cancelled visit.
What if I need to change the day of cleaning?
Please try to notify us as soon as possible if you need to change your cleaning day. We will do our best to accommodate your request.
What about Pets?
Maid In Katy loves pets! We are happy to let them in the backyard, secure them in another room if that is what you want or allow them to free roam in the house. Please let us know how we can make cleaning day stress free for your pets.
What if I have things I do not want cleaned?
We request that you please put away items that are irreplaceable. This ensures that your items remain safe while we clean. Be sure to let us know if there are fixtures in your home that you do not want touched or if you have loose shelving, loose blinds, etc. We will write this in your file and take care to work around those items.
Do I have to do anything before cleaning day?
We want cleaning day to be easy for you. We appreciate it if dishes are put away and clothes and toys put away and off of the floors. This insures efficiency on our part. It also alleviates the possibility of things being misplaced while we clean.
What do I need to supply?
Maid In Katy supplies everything needed to make your home or office sparkle!  If you have special needs regarding cleaning supplies, we will use your products upon your request. We do ask that you keep a supply of paper towels as well as garbage liners for bathrooms and kitchen so that we can replace those when removing trash.
How do I pay for services?
Cash, check or Visa/MC/Discover/Amex are accepted. Please make checks payable to Maid In Katy. Checks may be placed on the kitchen counter on cleaning day. We request that cash be in an envelope with Maid In Katy written on the outside of the envelope and placed on the kitchen counter. We will email you a receipt by days end. For our regular clients, we have an automatic payment system that you can sign up for if you choose.