Home Cleaning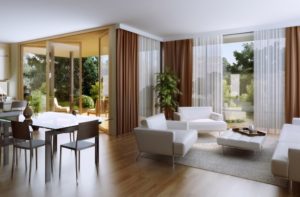 Maid in Katy strives to not only meet your cleaning expectations but to exceed them! Rest assured, we will treat your home or apartment as if it were our own, taking care with each and every thing we touch. We pride ourselves in making your home feel cozy and comfortable.
Call Michelle to set up your first time cleaning. She'll make sure you look forward to coming home to a sparkly clean house.
We get the job done naturally. We do our best to use as little harsh chemicals as possible. We use steam cleaners on hard floors and handheld steamers for countertops and oven grime. We use Amazing Whip It as our all purpose cleaner and NOW essential oils for sanitizing and deodorizing. Occasionally, more aggressive cleaners are needed but we use them sparingly and only when needed. We believe in promoting health for you, our client, and for the planet.
At your first time cleaning, we do a very deep clean. We get into the nooks and crannies and get your home in the best possible shape. This includes hand wiping baseboards, washing all cabinet faces in the home, thoroughly cleaning ceiling fans, scrubbing light switch/electrical plates clean, Wiping down all interior doors, deep cleaning blinds throughout the home and much more. We'll even clean inside your oven if you wish. If you choose to start with recurring cleaning, it is our mission to keep your home in the "deep clean" status for as long as we are cleaning for you.
Below you will find our standard home cleaning checklist. Prior to your first cleaning, Michelle will work with you to customize the cleaning of your home to suit your schedule, budget and preferences.
Living Areas
Front / back door glass cleaned inside and out
Sweep & vacuum carpet / rugs / floors
Dust baseboards, light fixtures / ceiling fans (as long as they are not too high), window sills, wood ledges, furniture, lamps, knick-knacks, framed art, door jambs
Light dusting of blinds
Polish furniture
Empty trash
Steam clean tile floors
Wood mop laminate and wood floors
Vacuum / wipe upholstered furniture
Clean and sanitize light switch plates
Kitchen
Clean inside / outside of microwave
Clean vent hood
Clean stovetop and stove face including knobs
Clean outside of large appliances
Wipe down everything on countertops (blenders, mixers, canisters, toasters)
Dishes loaded to dishwasher (if dishwasher is empty)
Clean windowsills
Dust blinds
Steam Clean Countertops
Clean and sanitize light switch plates and backsplash
Clean cabinet faces
Clean and sanitize sink area
Wipe down of breakfast area (table, chairs, etc)
Clean baseboards
Sweep & steam clean hard floors
Wood mop laminate and wood floors
Remove trash
Clean window over sink (inside only)
Bathrooms
Clean and steam / sanitize vanity area & mirrors
Clean and sanitize sinks
Clean and sanitize bathtubs/showers/commodes
Polish chrome
Vacuum rugs & carpet
Polish vanity lights
Clean outside of all cabinetry
Clean interior doors
Sweep & steam clean hard floors
Wood mop laminate and wood floors
Empty trash
Place fresh towels (if left for us)
Clean backsplash and light switch plates
Bedrooms / Offices / Game Rooms / Living Areas
Dust
Light tidy
Window sills
Vacuum / sweep
Steam mop hard floors
Wood mop laminate and wood floors
Change sheets (if fresh linens are left)
Dust blinds
Clean and sanitize light switch plates
Dust door surfaces & wipe down as necessary
Empty trash
Move In / Move Out
Includes all of the above services plus:
Clean inside / outside of stove / range
Clean inside / outside of refrigerator / freezer
Deep clean blinds
Deep clean baseboards
Inside windows (up to within reach)
Front porch sweep
Inside / outside of cabinetry / medicine cabinets / closets
Other Services
Ask us about our cleaning services in these areas as well:
Inside of refrigerator / freezer
Inside of oven
Patio cleaning
Front porch cleaning
Cabinets – inside cleaning and organization
Detail cleaning / spring cleaning
Deep clean blinds